WordPress themes
Free WP themes are the best and highly responsive themes for this year 2017. These themes are suitable for news, magazines and news papers. These themes have a magazine style design. This design is going to make your blog or website stand apart and look different from the website of others. Due to the attractive design of these free themes powered by WordPress you are going to get more online visitors. These themes are fully compatible with the app of Woo-Commerce. Here you can easily install this plugin, add products, setup your own methods of online payment and be ready to sell anything on the web.

Reactions
Be the first to write a review.
Related portfolio in the region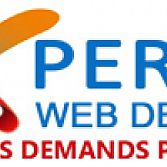 Responsive Website Designing & SEO Projects of Xperts Web De
Visit our portfolio at: http://clientsdemo.uk/ We are UK based Web Developers specialised in branding and web design. Take a look at our work and if you like it I would love to hear from you! Recent p...